What Does the Bible Say About Self-Care?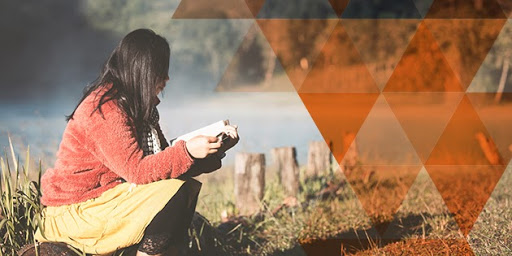 Leading the church when we feel pain, anxiety, or uncertainty of where God wants to move the Church can be exhausting. We are finding ourselves in a crisis within a crisis and many of our communities have been expressing the need for restoration. Every planning meeting about how to do church in the wake of coronavirus now complicated by deep desires to respond to the issues of social injustice correctly can feel overwhelming.
As church leaders, it's common to experience fatigue from giving so much of ourselves away in ministry to the point that we have little energy left to meet our own needs. But as grief, frustration, fear, and relational conflict sweep through our world at this time, it is easy to fall into a pit of depression or a state of high anxiety. Setting aside space to reflect, renew our energy, and reconnect with God is the essential first step before we can effectively lead our community.
Taking Care of the Divine Image
Genesis 1:27 states, "So God created mankind in his own image, in the image of God he created them; male and female he created them" (NIV). In this time, it is easy to feel overly responsible to take care of others in neglect of ourselves as we consider we are all made in God's image. We must also stop to realize our own responsibility to take care of what God has given us and be ready to step out ready to face the issues before us. In the gospel of Luke, we come across two interesting passages that are helpful for our discussion on depression and anxiety.
The first passage is in Luke 2:52:
"And Jesus grew in wisdom and stature, and in favor with God and man" (NIV).
The second passage is in Luke 10:27:
"He answered, 'Love the Lord your God with all your heart and with all your soul and with all your strength and with all your mind'; and, 'Love your neighbor as yourself'" (NIV).
Both passages embody this idea that there are varying aspects of what makes us, "us" and that those aspects require our care.
Following the Example of Jesus
Looking at Jesus' life, we see he grows in the following ways:
1. Physically (stature: this could be both physical height and reputation)
2. Emotionally (favor with man)
3. Mentally (wisdom), and
4. Spiritually (favor with God)
Jesus commands us to love God with all of our heart (emotionally), soul (spiritually), strength (physically) and mind (mentally). Through his example, Jesus shows us that connecting with God is our source of strength and wisdom to discern what it means for us to love our neighbor.
It may feel unnatural to tend to ourselves when we're so used to pouring out to serve others. But as Jesus commands, loving God and loving our neighbor as ourselves takes all aspects of us.
For practical ways to care for yourself physically, emotionally, mentally and spiritually, download our free eBook.