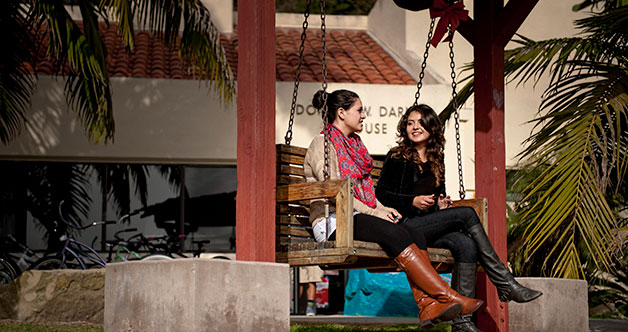 Resources
Leaders help people face challenging relationship issues. They need excellent resources to do that well.
We've identified the highest quality resources grounded in sound theological and psychological principles, and which are also relevant, engaging, and powerful. Books, articles, videos, and programs from our staff, advisory board members, and ministry partners will lead you to many exceptional materials covering a range of topics.
Explore the many resources available to you:
Our Program's Resources | Speaking & Consulting | Barna Report on Restoring Relationships | Social Media Resources
eBook: Vital Tools for Relevant Church Leaders | COVID-19 Resources | External Books & Articles | Webinars
---
Relationship IQ + RelateStrong Resources
Materials available from our flagship programs. RelationshipIQ (rIQ) provides a powerful method for talking about relationships with young adults. RelateStrong teachers leaders simple but profound skills to use in ministering to others with family, work and relationship issues.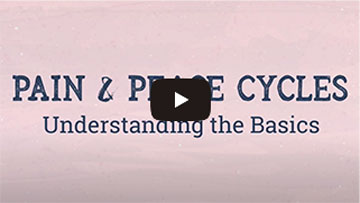 Whether you are a minister within a church, a lay leader seeking to help others build stronger relationships, or a licensed therapist, this video collection can help you better understand how you can use the Pain & Peace Cycle.
The Pain & Peace Cycle, a core framework utilized in Restoration Therapy, is an integral part of Boone Center for the Family Programs — including RelateStrong | Training and RelateStrong | Leadership Series.
| | |
| --- | --- |
| | The RelateStrong teaching videos are a new resource now included with the purchase of a RelateStrong | Individuals or Couples leader guide, designed to help you get the most out of your small-group experience. |
---
Speaking & Consulting
---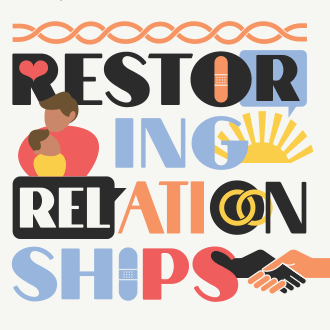 Barna Report on Restoring Relationships
More than a year in the making, this Barna report co-authored with the Boone Center presents research and analysis around: How Churches Can Help People Heal and Develop Healthy Connections.
Even before COVID-19, three out of four people were experiencing relational pressure of some kind and one-in-three practicing Christians reported dealing with anxiety or depression that has an impact on their significant relationships, according to the study.
---
---
Some of Our Favorite Videos
---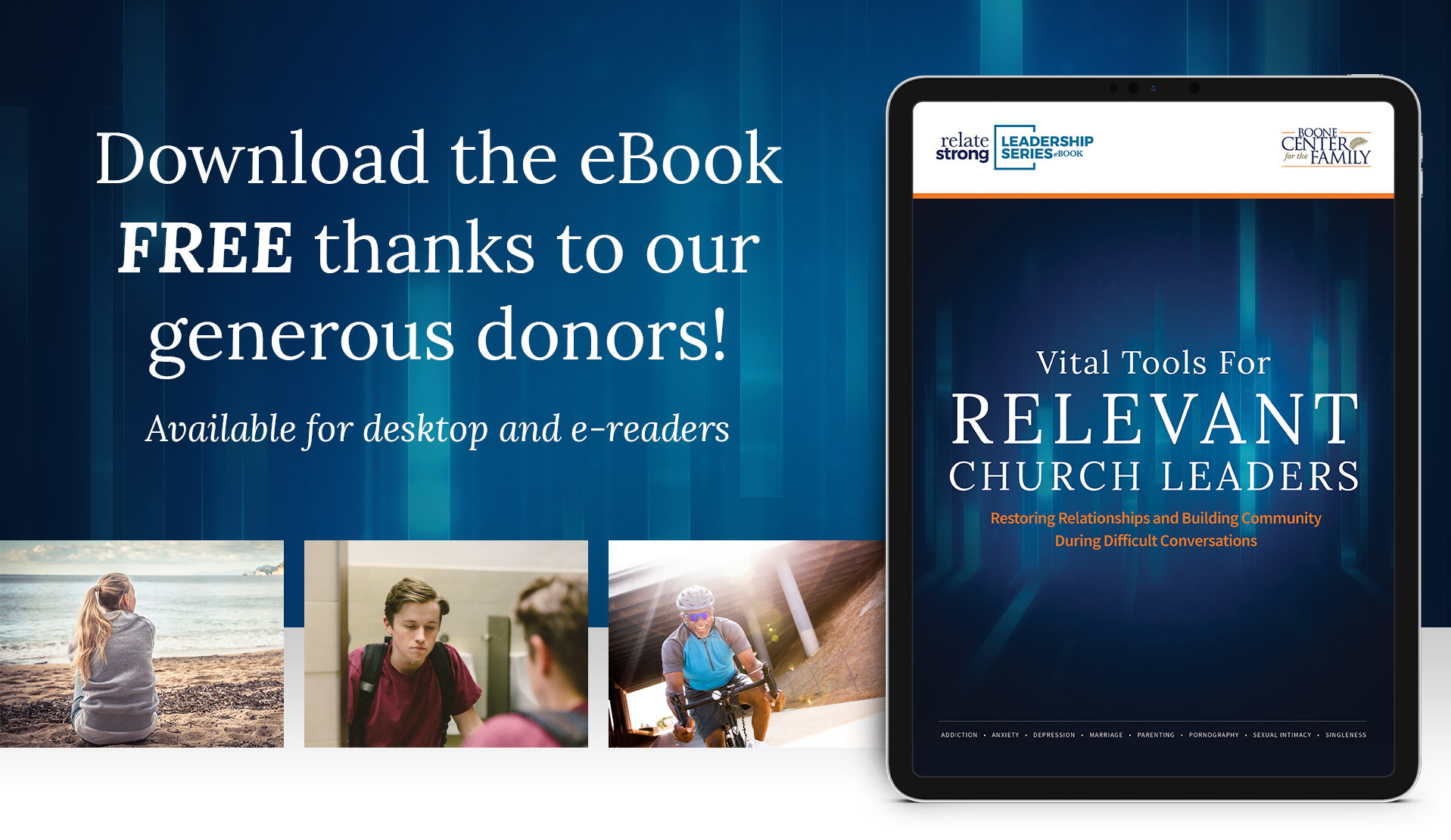 The downloadable RelateStrong | Leadership Series eBook empowers church leaders to discuss with their congregations often challenging and demanding topics like: Addiction, Anxiety, Depression, Marriage, Parenting, Pornography, Sexual Intimacy, and Singleness.
---
COVID-19 Resources
Free Resources to Help Church Leaders Build Healthy Relationships Within Their Communities During COVID-19
Many of the issues we find put the most strain on relationships — addiction, anxiety, marital and parental pressures, sexual issues — are stressed even more during COVID-19. To assist church leaders, we are opening up a suite of resources for free during this challenging time.
On-Demand Webinars
When Hard Times Produce Pain

Hosted by: Sharon Hargrave (LMFT) & Dr. Terry Hargrave

When Identity is Shaken through Loss of Job or Athletic Competition

Hosted by: Dr. Benjamin Houltberg & Sharon Hargrave (LMFT)

When Loneliness Becomes Overwhelming

Hosted by: Dr. Kelly Maxwell Haer

When Anxiety Strikes

Hosted by: Sharon Hargrave, LMFT

When Finances Feel Out of Control

Hosted by: Dr. Terry Hargrave

Relationships, Technology, & Young Adults

Hosted by: Dr. Kelly Maxwell Haer
COVID-19 Videos
---
External Resources