rIQ Leader's Training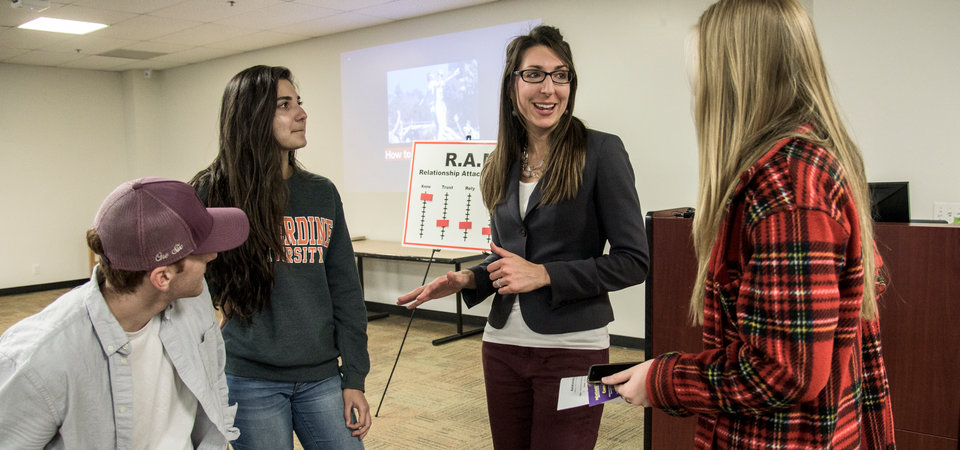 Be trained as a Relationship IQ Leader!
Relationship IQ is a powerful tool that makes an enormous difference in the lives of young adults and the Relationship IQ Leader's Training can help you make a larger impact. The Relationship IQ Leader's Training is designed for lay and professional leaders from churches, academic institutions, and organizations that work with young adults.
Through the training you will gain:
Confidence to connect meaningfully with young adults.
Determine how to best use the Relationship IQ curriculum in your setting.
A deeper understanding of the Relationship IQ curriculum and how to teach it.
Effective group leadership skills.
Wisdom in how to approach difficult relationship topics such as cohabitation, sex, and dating.
The 12-hour training is led by Relationship IQ director, Dr. Kelly Haer.
Upcoming Trainings
New Live Webinar Option! Attend our two-day rIQ leader training from your home or office!
Trainings are held 2-3 times per year in Malibu with options to attend onsite or via live webinar. Training at your location is also available. Contact us for details about having an rIQ Trainer host a training in your facility.
Next Training
This Fall 2020, our 2-day, 10-hour Relationship IQ Leader's Training will cost only $250 for individuals to register and will be held virtually. It includes the Original Relationship IQ Leader's Manual ($150 value), two full days of interactive training, and a Relationship IQ Instructor certificate.
Students may attend at a reduced rate of $75. Married couples or ministry partners attending our onsite or webinar training together are able to attend for only an additional $50 and will share one Relationship IQ Leader's Manual.