Welcome to the Boone Center for the Family
The Boone Center for the Family helps communities within churches, academic institutions and Christian organizations by providing programs and training to empower the communities' leaders. We are lucky enough to have our programs underwritten by generous donations and grants, allowing us to offer them at a cost making them accessible to the widest possible audience.
COVID-19 Free Resources
To support church communities during COVID-19, we have developed a suite of free resources for church leaders. A combination of webinars, videos and digital quick references guides — the resources are meant to help build better understanding and interrelations during this time that is adding stressors to everyone.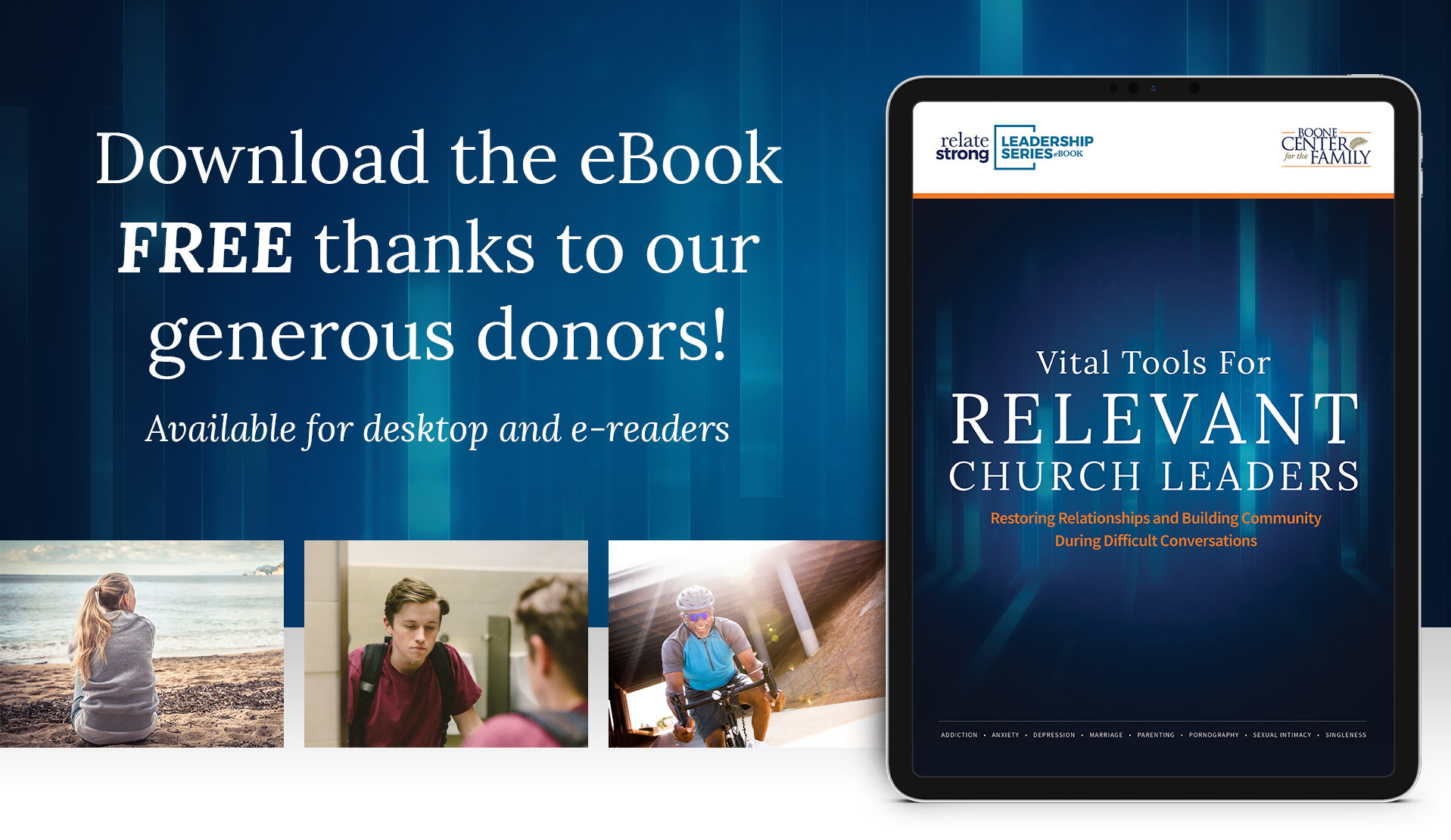 Download Our eBook
The downloadable RelateStrong | Leadership Series eBook empowers church leaders to discuss with their congregations often challenging and demanding topics like: Addiction, Anxiety, Depression, Marriage, Parenting, Pornography, Sexual Intimacy, and Singleness.
From Our Blog
Dealing with Depression During the Holidays


Thanksgiving is here-- but likely, you or someone you know may be experiencing a little more heaviness this season. Maybe some long-held traditions cannot happen this year. Maybe there are some empty seats and missing recipes. We have a surplus of reasons to be feeling "off" this November and it is imperative to our ministries that we understand what is really going on when dealing with depression.

2 Ways to Know: It's Not Them. It's You.


When discord occurs in a marriage, relationship or even friendship, we are quick to point out the flaws in others. Here are two truths from Dr. Terry Hargrave to help us "pull out the log" in our own eye before pointing blame at our partner.

Anxiety And Our Children: 2 Insights We Can't Ignore


Mental health concerns are dramatically escalating among our youth. However, there still remains a "code of silence" around this issue in the church. Here are two insights we can't ignore when it comes to anxiety and our children.