Welcome to the Boone Center for the Family
The Boone Center for the Family helps communities within churches, academic institutions and Christian organizations by providing programs and training to empower the communities' leaders. We are lucky enough to have our programs underwritten by generous donations and grants, allowing us to offer them at a cost making them accessible to the widest possible audience.
COVID-19 Free Resources
To support church communities during COVID-19, we have developed a suite of free resources for church leaders. A combination of webinars, videos and digital quick references guides — the resources are meant to help build better understanding and interrelations during this time that is adding stressors to everyone.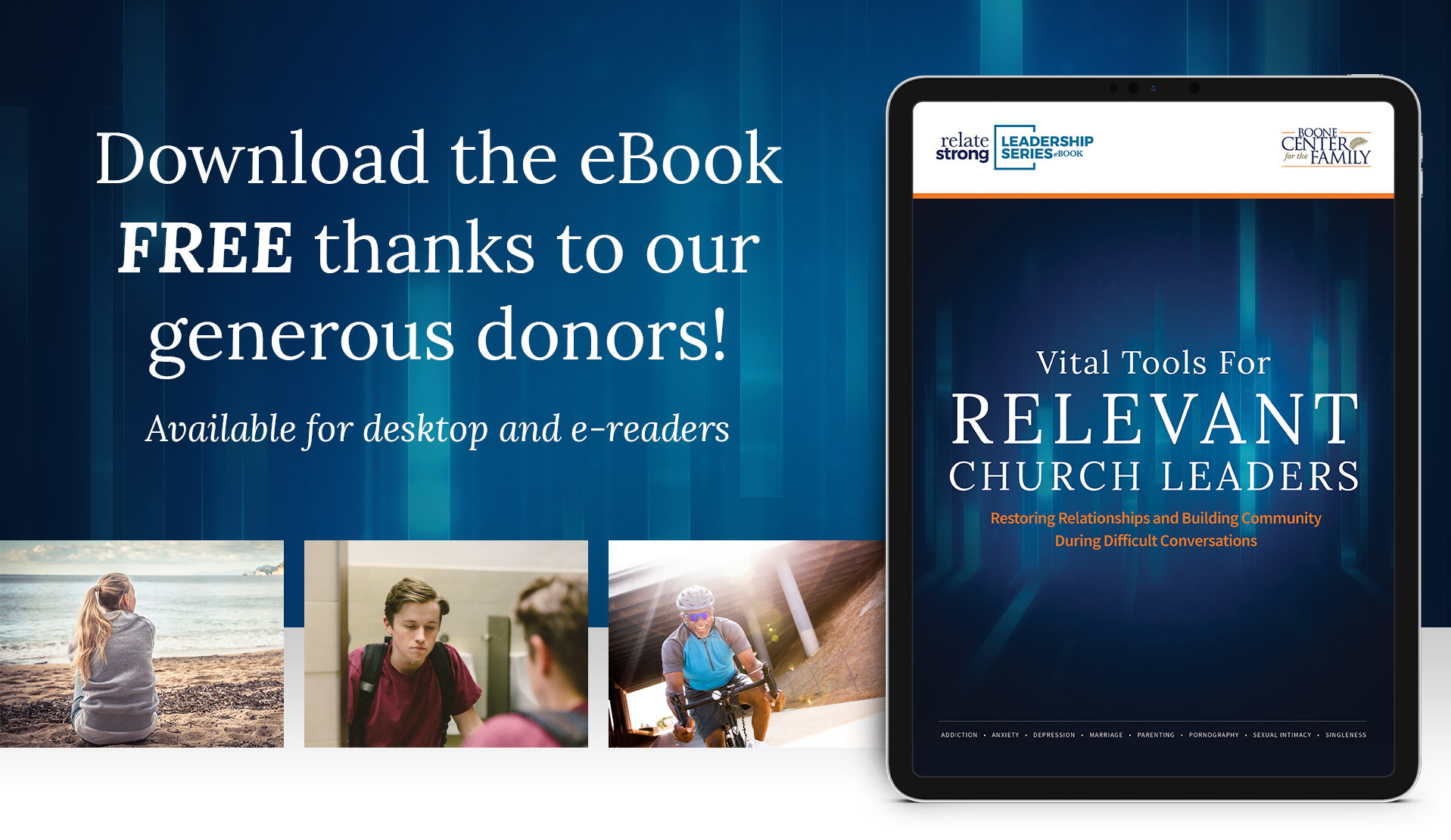 Download Our eBook
The downloadable RelateStrong | Leadership Series eBook empowers church leaders to discuss with their congregations often challenging and demanding topics like: Addiction, Anxiety, Depression, Marriage, Parenting, Pornography, Sexual Intimacy, and Singleness.
From Our Blog
How to Put on the New Self and Stop Living in Anxiety


Anxiety is something that we do. But what drives that anxiety? Essentially, when we identify the underlying roots of our anxiety, we are discovering our pain cycles. This cycle is the pattern that most of us have operated from for the majority of our lives. One of the ways we can understand it is by taking off the "old self" and putting on the "new self."

From Pain to Peace: A Healing Exercise for Ministry Leaders


Ministry leadership will trigger your pain. No matter who you are or how agreeable your community is, we can embrace this as an inevitable part of "doing life" with others. There are also challenges that are unique to people in positions of church leadership that can easily envelop them in what we call a pain cycle.

The Value of "Us-ness" in Marriage


When two can look at the relationship as an identity in and of itself — the third identity of "us" — they start to move together in cooperation, not conflict.