Welcome to the Boone Center for the Family
The Boone Center for the Family helps communities within churches, academic institutions and Christian organizations by providing programs and training to empower the communities' leaders. We are lucky enough to have our programs underwritten by generous donations and grants, allowing us to offer them at a cost making them accessible to the widest possible audience.
COVID-19 Free Resources
To support church communities during COVID-19, we have developed a suite of free resources for church leaders. A combination of webinars, videos and digital quick references guides — the resources are meant to help build better understanding and interrelations during this time that is adding stressors to everyone.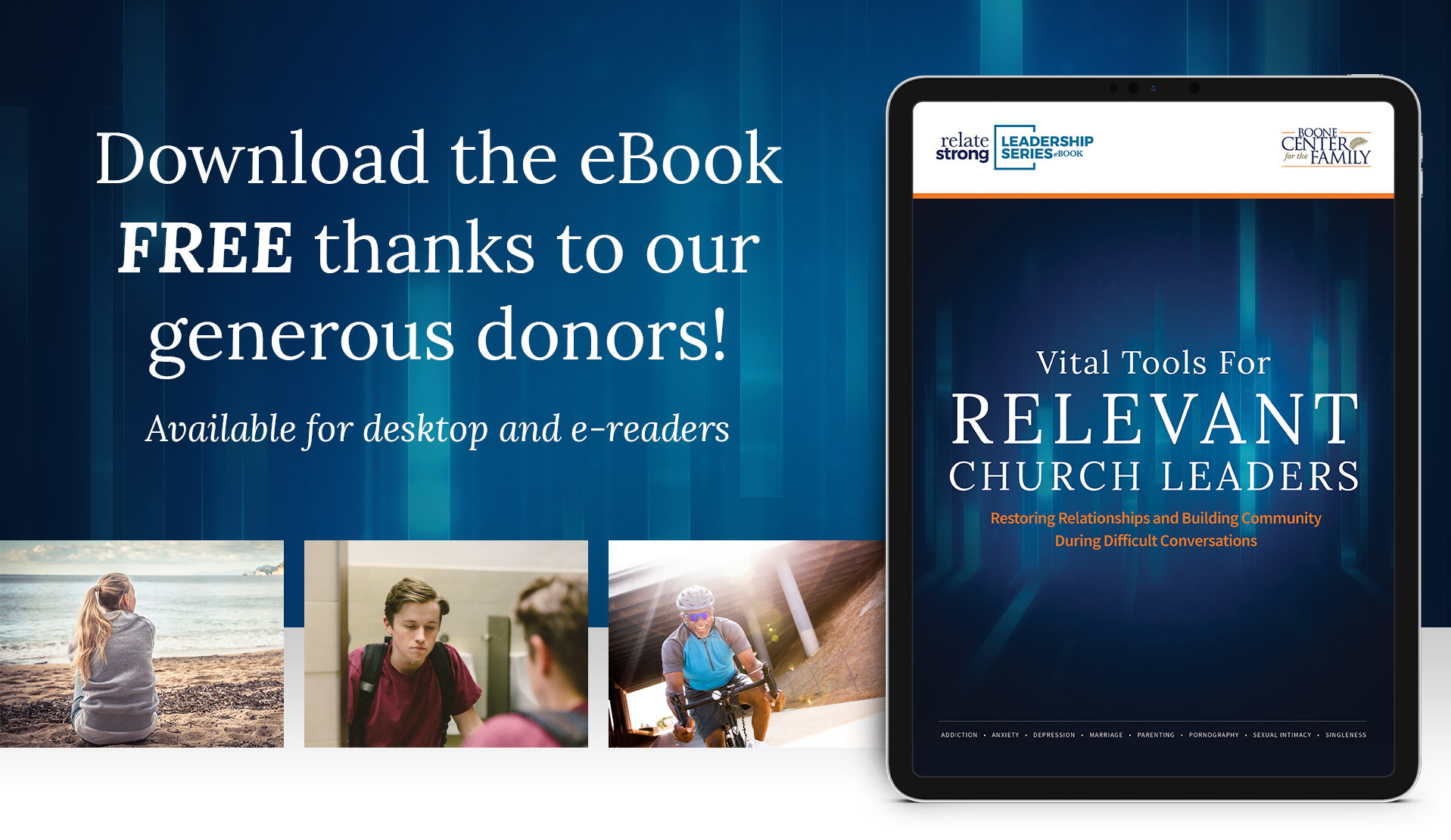 Download Our eBook
The downloadable RelateStrong | Leadership Series eBook empowers church leaders to discuss with their congregations often challenging and demanding topics like: Addiction, Anxiety, Depression, Marriage, Parenting, Pornography, Sexual Intimacy, and Singleness.
From Our Blog
5 Troublesome Trademarks of Pornography Use


The prevalence of people turning to pornography worldwide has been on the rise over the last several years and we have found many people use it as a destructive coping mechanism. Often, people utilize porn from a larger desire to hide or to escape, but what are the nuances that really factor into its ability to damage us and our relationships?

What I Learned as a Single Adult


The hardest question faced by singles who desire marriage is often, "How long will I be single?" Uncertainty can become a preoccupation. Many singles do not desire marriage, but here is what to know about those who do.

How to Help Your Children Believe What is True


The Pain Cycle is what Dr. Terry Hargrave, in Restoration Therapy, has named the pattern that can occur when we face stressors and disappointments in life. Too often when these events happen, especially if we've had difficult childhoods, we can have feelings that aren't really true. So how do we help our children believe what is true?