Welcome to the Boone Center for the Family
The Boone Center for the Family helps communities within churches, academic institutions and Christian organizations by providing programs and training to empower the communities' leaders. We are lucky enough to have our programs underwritten by generous donations and grants, allowing us to offer them at a cost making them accessible to the widest possible audience.
COVID-19 Free Resources
To support church communities during COVID-19, we have developed a suite of free resources for church leaders. A combination of webinars, videos and digital quick references guides — the resources are meant to help build better understanding and interrelations during this time that is adding stressors to everyone.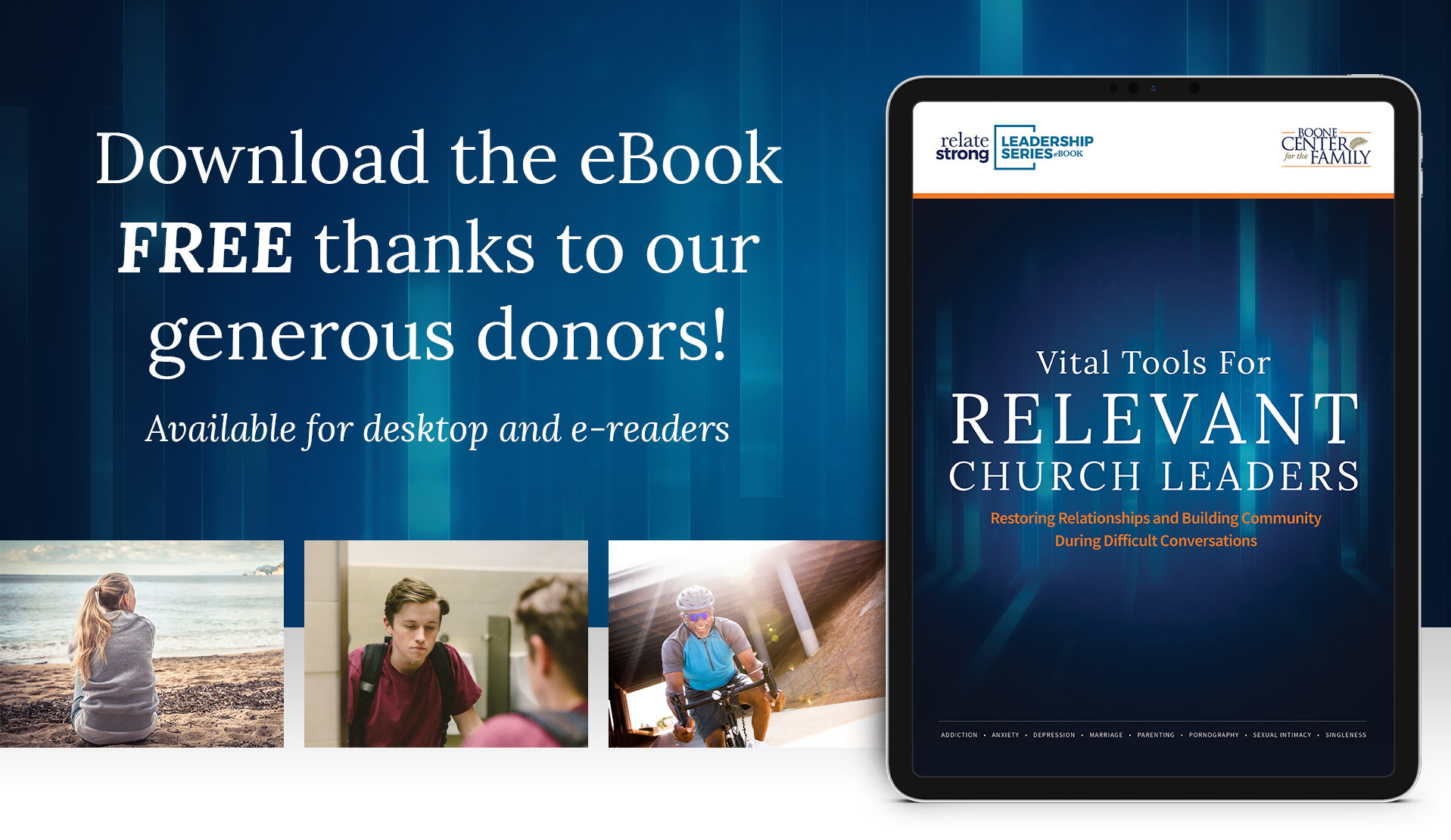 Download Our eBook
The downloadable RelateStrong | Leadership Series eBook empowers church leaders to discuss with their congregations often challenging and demanding topics like: Addiction, Anxiety, Depression, Marriage, Parenting, Pornography, Sexual Intimacy, and Singleness.
From Our Blog
On-Demand Webinar: When Finances Feel Out of Control


In the last of our five-part webinar series aimed at guiding church leaders and congregation members through the stressors and worries of COVID-19, speaker Dr. Terry Hargrave took a close look at what for many can be a very stressful subject – finances. You can watch the full on-demand webinar here.

On-Demand Webinar: Dealing With Anxiety in the Age of COVID-19


The fourth entry in our five-part "Coming to a Place of Peace" webinar series looked at anxiety — and the damaging effects it can have, particularly in the age of COVID-19. Sharon Hargrave, Executive Director of the Boone Center for the Family at Pepperdine University, opened the discussion by examining the difference between anxiety and depression.

Your Questions Answered from the 'Loneliness During Covid-19' Webinar


Dr. Kelly Haer, Director of the Relationship IQ program at the Boone Center for the Family and a Licensed Marriage and Family Therapist in California, answers the most pressing attendee questions from the "When Loneliness Becomes Overwhelming" webinar.