Welcome to the Boone Center for the Family
The Boone Center for the Family helps communities within churches, academic institutions and Christian organizations by providing programs and training to empower the communities' leaders. We are lucky enough to have our programs underwritten by generous donations and grants, allowing us to offer them at a cost making them accessible to the widest possible audience.
COVID-19 Free Resources
To support church communities during COVID-19, we have developed a suite of free resources for church leaders. A combination of webinars, videos and digital quick references guides — the resources are meant to help build better understanding and interrelations during this time that is adding stressors to everyone.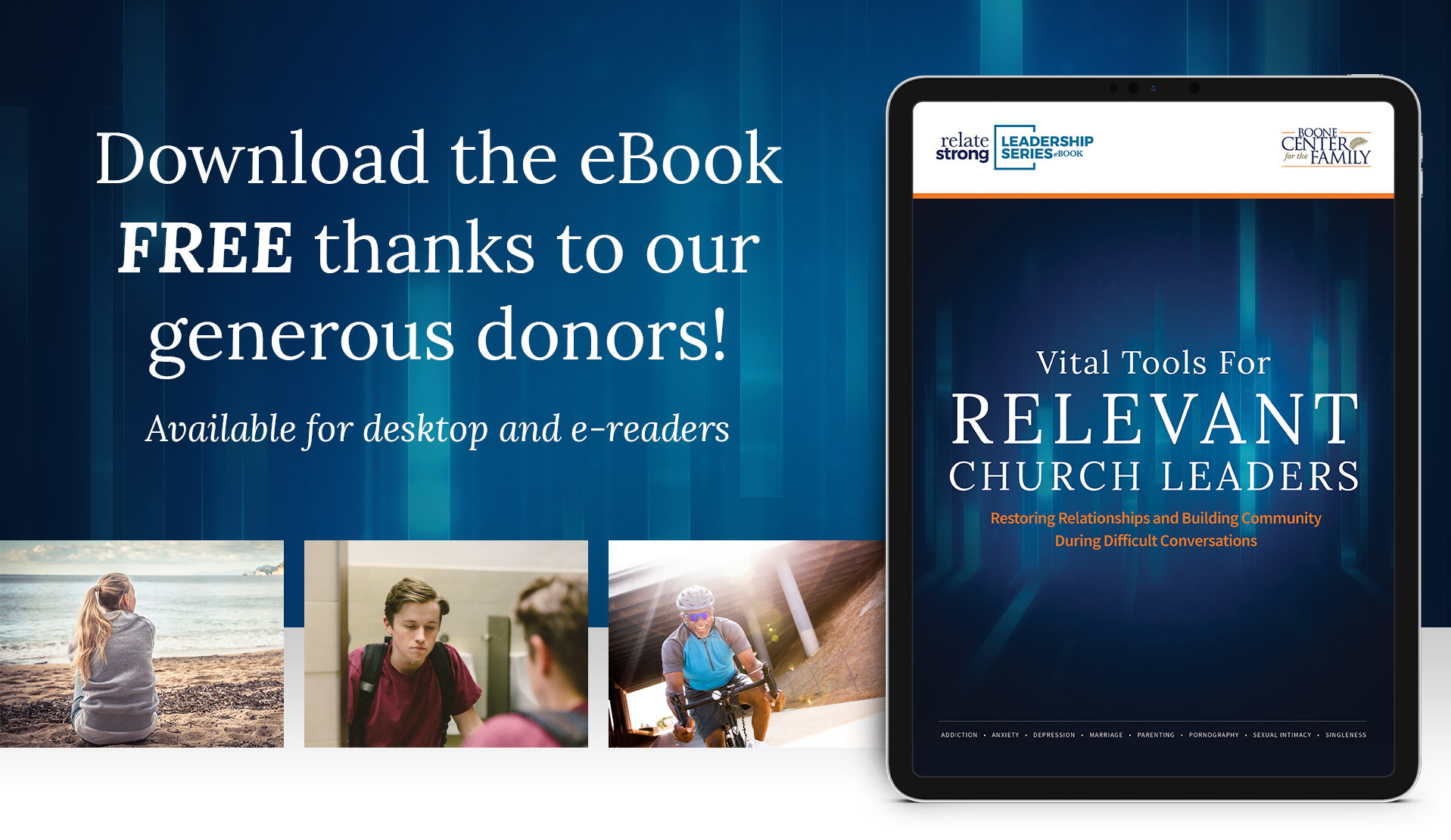 Download Our eBook
The downloadable RelateStrong | Leadership Series eBook empowers church leaders to discuss with their congregations often challenging and demanding topics like: Addiction, Anxiety, Depression, Marriage, Parenting, Pornography, Sexual Intimacy, and Singleness.