Welcome to the Boone Center for the Family
The Boone Center for the Family helps communities within churches, academic institutions and Christian organizations by providing programs and training to empower the communities' leaders. We are lucky enough to have our programs underwritten by generous donations and grants, allowing us to offer them at a cost making them accessible to the widest possible audience.
COVID-19 Free Resources
To support church communities during COVID-19, we have developed a suite of free resources for church leaders. A combination of webinars, videos and digital quick references guides — the resources are meant to help build better understanding and interrelations during this time that is adding stressors to everyone.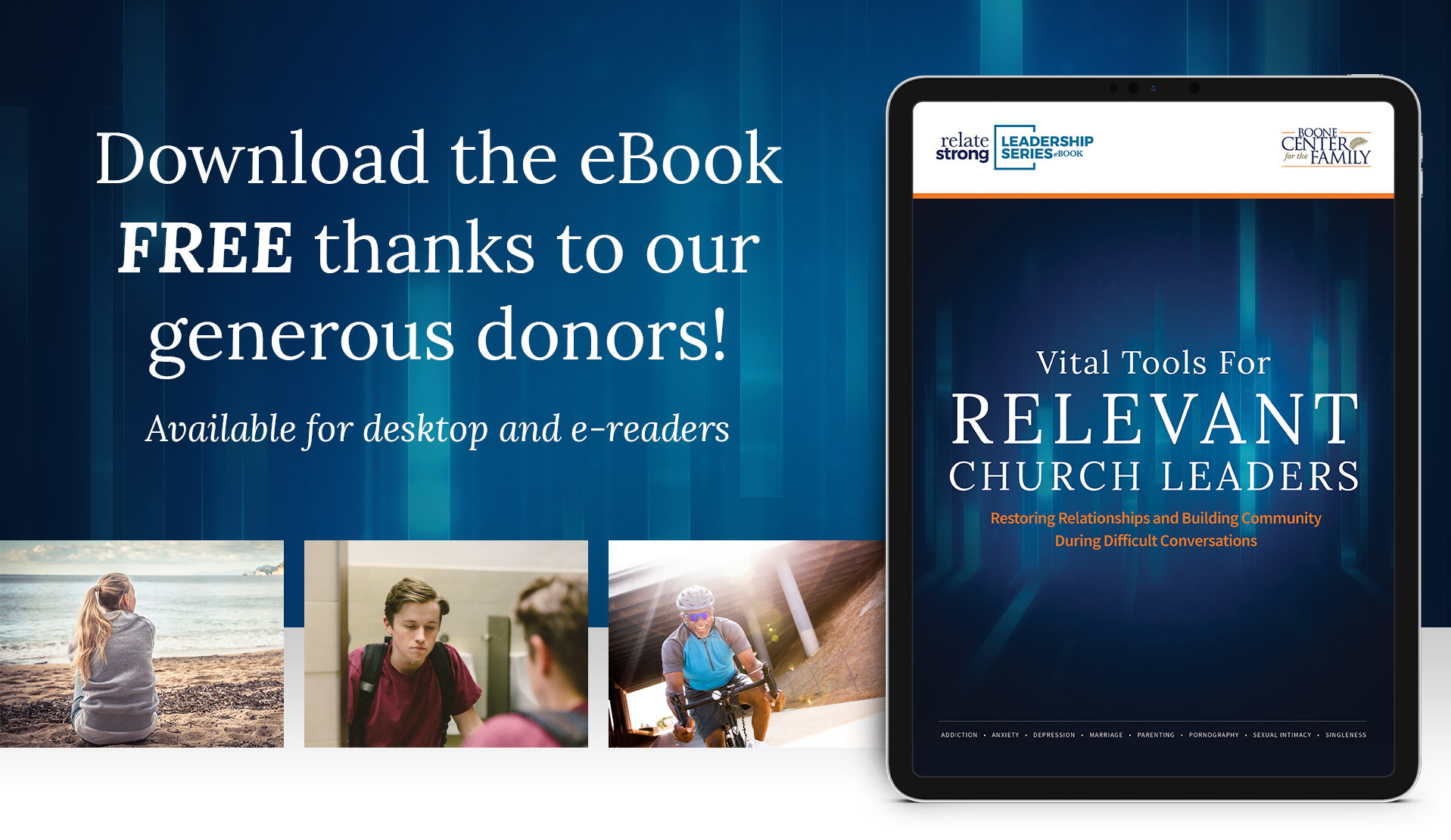 Download Our eBook
The downloadable RelateStrong | Leadership Series eBook empowers church leaders to discuss with their congregations often challenging and demanding topics like: Addiction, Anxiety, Depression, Marriage, Parenting, Pornography, Sexual Intimacy, and Singleness.
From Our Blog
The Best Thing You Can Do For Your Ministry in 2021


Swimming or sinking, we have made it to a new year. For many pastors, church leaders, and lay leaders, the last year has brought seasons of unique difficulty and burnout. How would you like to see your outreach develop in the year ahead? The answer may be more connected to how well you are faring than you might have imagined.

Still Home for the Holidays


This Christmas, families are learning how to be together in new and different ways. From feeling "shut-in" to endless cooking and dishes, here are solutions for the COVID-related dilemmas many of our families and friends are facing this holiday season.

Healthy Sexuality and the Church: Dispelling the Myths


Sex and sexuality are an integral part of our design as individuals and in relationships. However, research suggests 45-50% of individuals or couples report they are having sexual problems.