Welcome to Boone Center for the Family
Helping communities build stronger, healthier relationships.
The Boone Center for the Family helps communities within churches, academic institutions and Christian organizations by providing programs and training to empower and enable the communities' leaders. We are lucky enough to have our programs underwritten by generous donations and grants, allowing us to offer them at a cost making them accessible to the widest possible audience.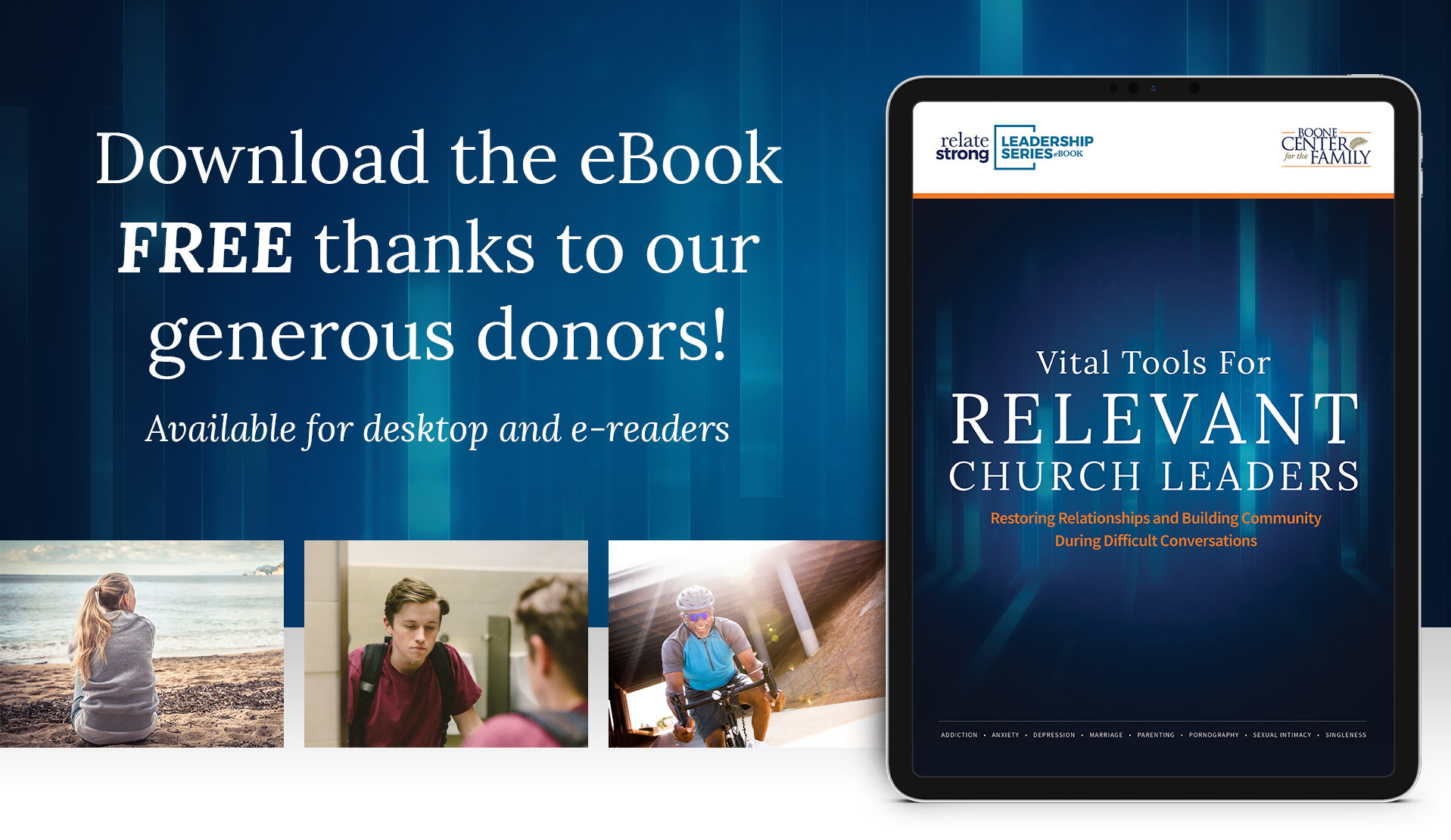 Download Our eBook
The downloadable RelateStrong | Leadership Series eBook empowers church leaders to discuss with their congregations often challenging and demanding topics like: Addiction, Anxiety, Depression, Marriage, Parenting, Pornography, Sexual Intimacy, and Singleness.
From Our Blog
3 Big Statistics on Marriage


Marriage is on the decline although it remains the penultimate relationship between two people according to Scripture. Here are three big statistics from our free eBook on the state of marriage today.

5 Practical Ways to Address Addiction in the Church


Whether an individual in your church is struggling or a family is dealing with the effects second-hand, the impact of addiction is widespread. Here are five practical ways to address addiction in your church.

Let's (Not) Talk About Sex: Breaking Down the Stigma in Church


In certain church circles, we tend to believe the lie that "we don't need to talk about sex." Unfortunately, avoiding discussions about sex is possibly doing more harm than good.