2 Practical Steps For Those in Ministry Struggling With Depression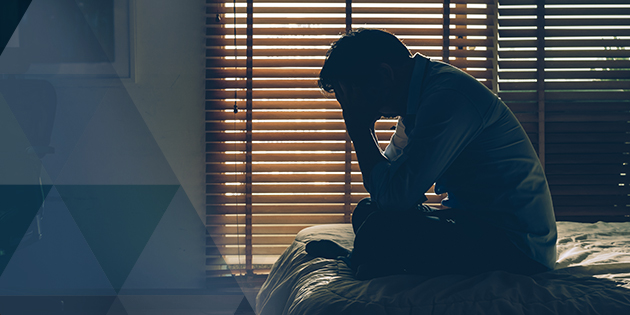 It's common to posit that strong Christians should not struggle with mental health issues. After all, Philippians 4:6 tell us to "be anxious for nothing."
But, it is not uncommon for Christians — including pastors and ministry leaders — to experience depression and anxiety. Below are two steps from our eBook to help your congregation (and even yourself) when struggling with depression.
Step 1: Be Honest With Yourself
The first step for those dealing with depression is to just be honest with yourself and acknowledge that you may have depression. Part of being human is struggling with depression at varying times in our lives. So begin by admitting that depression may be at play in your life.
There is nothing wrong with you because you struggle.
Step 2: Reach Out For Help
Next, reach out for help from someone who can walk you through depression. This person could be a friend, a pastoral counselor, a marriage and family therapist, a psychiatrist, etc.
Your needs may vary depending on what is going on with you and your depression, so it's important to be open to that. What's most critical though is that the person you are talking to or working with has experience in helping people with depression. And, for pastors and ministry leaders, preferably experience in helping people with depression in ministry, as this vocation presents its own unique challenges.
With the right amount of self-awareness and the courage to open up, healing is available — to you and your church.
Related: Wondering if you could be struggling with depression? Take a look at the personal account of one former college pastor in our FREE eBook.