From Pain to Peace: A Real-Life Case Study of Addiction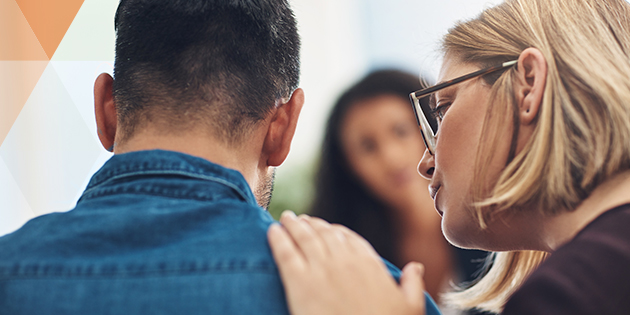 One effective way licensed therapists help those struggling with issues like addiction is the pain and peace cycle. Below, I show a real-life example of how one family dealt with their struggles through this technique.
Faye and Luke: Their Pain Cycle
Faye's youngest son, Luke, was addicted to cocaine. He had started using the drug when he was 16 to fit into his peer group.
The fights the family had over Luke's cocaine use were devastating. Faye didn't like who she became in these fights and wanted to make some changes.
In talking with a therapist, Faye learned that as a parent she felt like a failure, out of control and hopeless. When she felt this way, she realized she would rage, become threatening and numb out by getting on the computer. Luke learned these fights made him feel unwanted, unloved and out of control. When he felt these things, he would use, withdraw to avoid and blame.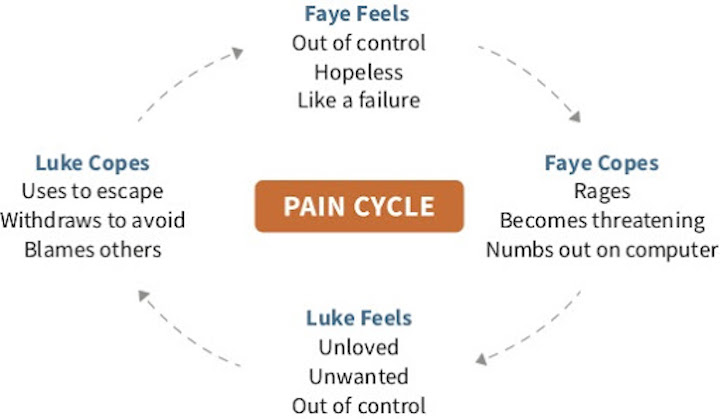 Moving From Pain to Peace
As Faye and Luke learned about the devastation of cocaine use and how difficult the addiction is to overcome, they knew they wanted their relationship to be different in this journey. The fights did not reflect how they truly felt about each other.
Faye had to learn that she was not a failure as a parent — that she did have some control and that there was hope in their situation. When she believed those things to be true, she could stay calm, listen and be present in conversation.
Luke, on the other hand, learned he was truly loved and wanted and that he also had control over his decisions. When Luke believed those things to be true, he could make a different choice, stay connected to others around him and be open to relationships around him. Both understood they had to practice these thoughts and behaviors to change.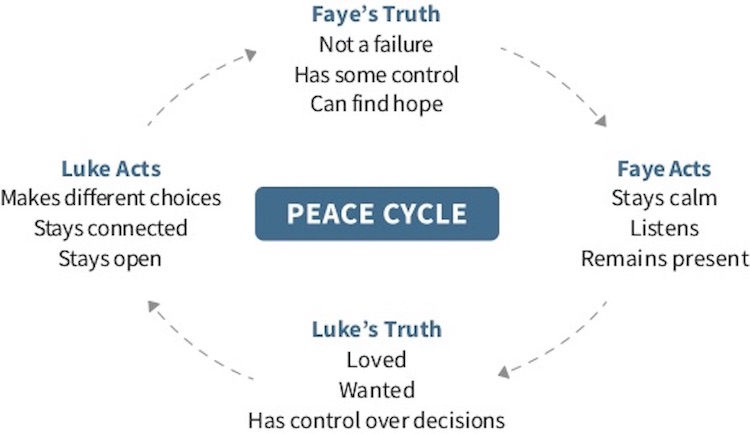 For more practical applications and research-backed insights as to dealing with addiction, refer to the Addiction section in our free RelateStrong | Leadership Series eBook.