From Pain to Peace: How Cindy Resolved Her Own Question of Singleness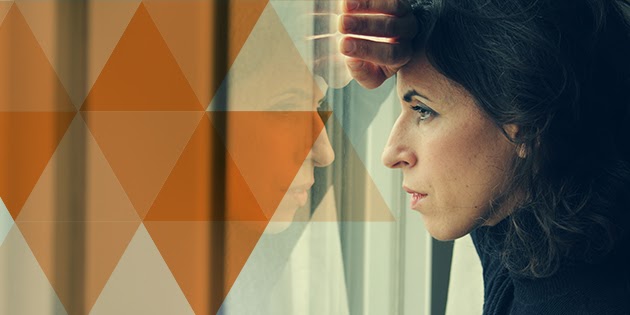 One effective tool for self-reflection is the pain and peace cycle. By studying the deep-rooted causes and beliefs of our pain, we are better able to identify and disrupt this pain cycle by changing our patterns in thought, and in action.
Join us as we take a look at Cindy's life: how the sought-after question of "How long will I be single?" led to her own Pain Cycle, and how she merged this technique with steps of faith to step into healing; into peace.
The Pain and Peace Cycle: Cindy's Story
Cindy, age 31, came to therapy at the encouragement of her friends for showing symptoms of anxiety and depression. As a child, Cindy struggled with allergies so severe, she was kept inside to avoid an intense allergy attack. This led to canceled play dates with friends, leaving Cindy feeling out of control.
As an adult, Cindy struggled with both her singleness and unsatisfying work life. As she watched many of her closest friends date and marry while also experiencing disappointment at work, Cindy once again felt out of control and powerless over her own life.
Once again, Cindy felt out of control and powerless.
Trading Pain for Peace
Cindy discovered the need to ground herself in the truth that would counter feeling powerless and out of control, thereby disrupting the anxiety and depression. And yet the truth, in this case, was tricky. "How long will I remain single?" was not within Cindy's, nor anyone's, power to answer.
As a person of faith, Cindy found comfort in the truth that God does know the answer to that difficult question — that He is in control, and that He is good. In view of God's power and goodness, Cindy began to respond with greater openness and interest to single men.
Reflecting on God's omniscience, power, and goodness is powerful in the face of uncertainty.
This experience also gave Cindy strength to better grapple with the uncertainty in her life. As odd as it may sound, focusing on the certainty of the uncertainty is helpful as we are better at processing what is clear. Once Cindy was able to reckon with the fact that she could not expect a certain answer to her question of singleness, it lost its power over her.
Interested in more expert-backed research and techniques to help minister to those struggling in your church? Get our free eBook today.