From Pain to Peace: A Healing Exercise for Ministry Leaders
Ministry leadership will trigger your pain. No matter who you are or how agreeable your community is, we can embrace this as an inevitable part of "doing life" with others.
There are also challenges that are unique to people in positions of church leadership that can easily envelop them in what we call a pain cycle. You might hear people describe the pain using other phrases; such as feeling alone, not good enough, or finding themselves withdrawing to avoid a matter.
We can become self-aware of the areas we may need healing through unlocking not only our pain cycles but our peace cycles. To illustrate this, here is a peek at Matt's story.
Pastor Matt's Pain Cycle
Matt has been a pastor for 11 years. Although he finds his work meaningful and rewarding, he is beginning to not want to go to work, has little energy for new ideas, and is finding himself feeling flat.
As he begins to talk through the issue with close friends, he finds that he is feeling inadequate, powerless, and insignificant. Although many people in the church support him, some do not. As he acknowledges these feelings, he realizes he is minimizing his pain, becoming negative, and blames others for the problems of the church.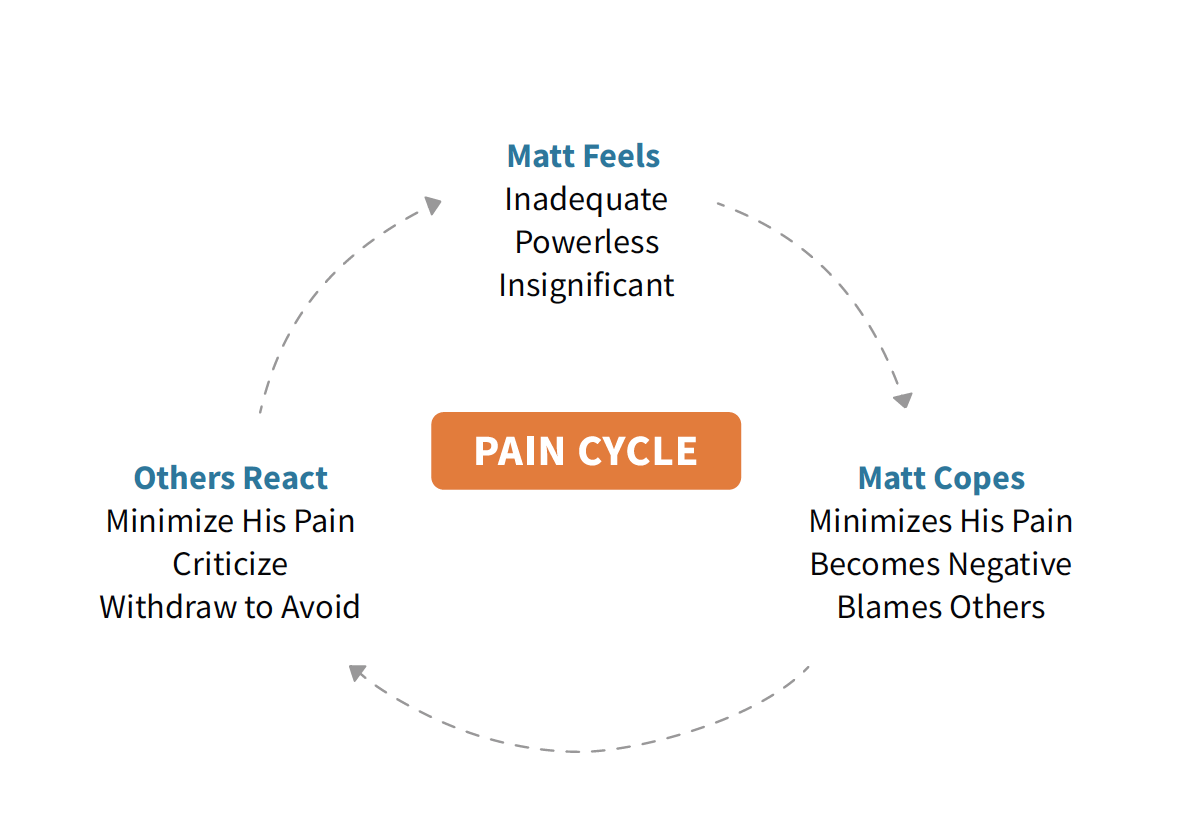 Pastor Matt's Peace Cycle
During one conversation, a close friend explains to Matt that long-term success in ministry is based on cultivating resilience and developing good habits in self-regulation.
As they discuss the truth about who Matt is, he realizes he is adequate, has some power, and is very significant both to God and others in his life. When he realizes these facts, he is able to acknowledge his pain, remain positive about the good things in his life and nurture others regardless of their own pain responses to the church and to him.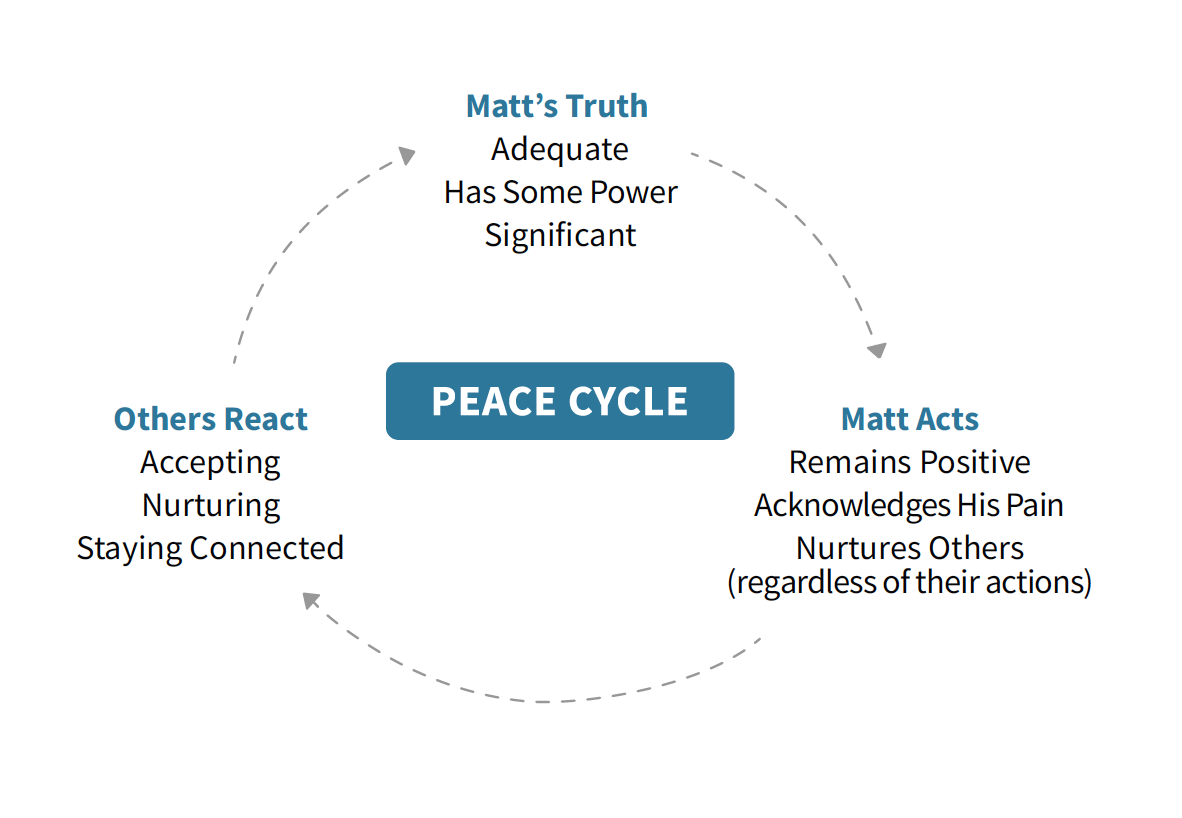 It will take practice for Matt to let the truth dissolve his old patterns. Even with training, boundaries, and good intentions, it's easy to slip into pain cycles. But modeling and teaching how Christ calls us to live differently is at the heart of pastoral leadership-- and He is in the business of healing. As Matt learns to identify what is happening with his own reactions, he will also be able to understand and help those around him learn to live in a place of peace. Knowing and understanding these principles for himself and others leads to a more proactive way to answer the questions below:
How do you recognize and respond to the pain of those in your church or community? How do you lead people toward wholeness and fullness of life in Christ? How do you know your limits and recognize when you should refer someone to other helping professionals? And how do you maintain a ministry of presence and pastoral care after such referrals?
Discover more research, stories, and techniques to thrive in ministry, by downloading our free RelateStrong | Leadership Series eBook.