rIQ Staff
---
Kelly Haer, PhD, LMFT
Dr. Kelly Maxwell Haer is the Executive Director of the Boone Center for the Family and oversees the Relationship IQ program. She loves helping young adults form healthy relationships through researching, developing, and implementing materials that make the intersection of psychological science and theology relevant to daily life. She enjoys creating space for young adults to process relational concerns, training leaders to connect with young adults, and equipping the church to support young adults' relational needs.
Prior to joining the Boone Center team, Kelly taught as a Visiting Assistant Professor of Psychology at Pepperdine's Seaver College. She earned a BS in Nutrition from Furman University, her MA in Counseling from Covenant Theological Seminary, and a Ph.D. in Family Therapy from Saint Louis University. Kelly is a researcher and speaker on the emotional experience of never-married single women. She has presented at local, state, national, and international conferences on singleness, long-distance dating relationships, eating disorders, and couples' use of communication technologies after infidelity. As a Licensed Marriage and Family Therapist, she specializes in couples work, adults wrestling with undesired singleness, and women struggling with eating disorders.
Kelly and her husband, Adam, have been married since 2016 and have three young children.
Kelly's Favorite Speaking Topics:
Equipping young adults for relational success (dating, friendships, boundaries, relational styles, communication & conflict, relationship with family, and relationship with God)
Helping singles cope with ambiguous loss
Helping parents and teens understand eating disorders from a faith-based perspective
Contact Kelly at kelly.haer@pepperdine.edu or 310.506.8551.
Dori Lansbach, PhD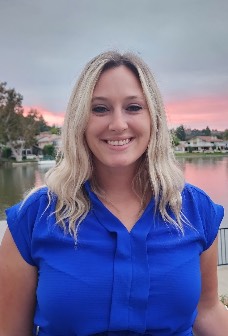 Dori Lansbach, Ph.D., is the Relationship IQ Assistant at the Boone Center for the Family. She is a current professor at Pepperdine where she teaches a First-Year Seminar called "The Psychology of Close Relationships," helps lead the student athlete ministry on campus, and works with athletes on their mental and relational health. She holds a Ph.D. in Psychology from The University of Edinburgh where she also obtained a Master's Degree in Documentary Film Directing. Lansbach earned a Bachelor's Degree in Liberal Arts for Education from Pepperdine and has taught elementary education as well as assisted in teaching an undergraduate psychology course at The University of Edinburgh. Lansbach has presented her Doctoral research on Psychological Abuse in Romantic Relationships at conferences such as the Society for Personality and Social Psychology Annual Convention, the International Association for Relationship Research Conference, and the Conference of the Association of European Qualitative Researchers in Psychology. In addition to her academic passions, Lansbach was also a collegiate basketball player for the Pepperdine women's team and a professional basketball player in Scotland and Spain for five years. She is passionate about Jesus, family, and educating young adults on the difference between healthy and unhealthy relationships.
Contact Dori at dori.lansbach@pepperdine.edu.
---
Program Interns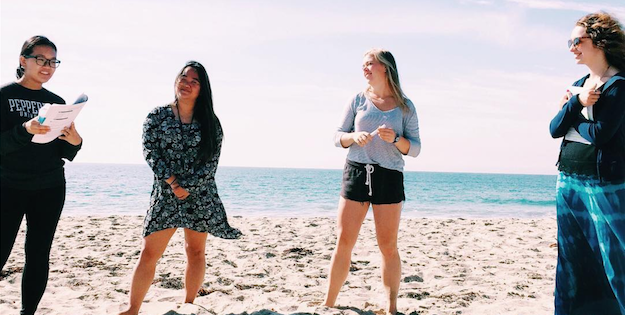 rIQ Interns are an essential part of our team. This year we are proud to have the following Pepperdine students as interns:
Katai Mutale
Sherlene Wei
Laura Winterod