rIQ History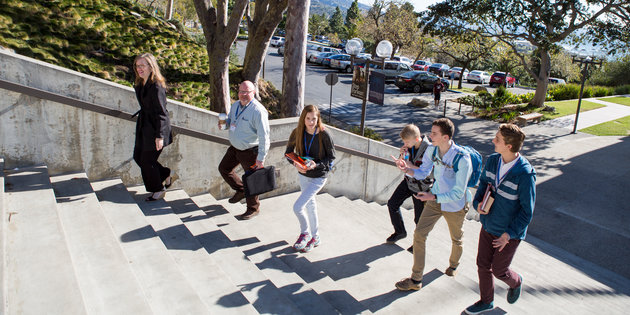 The Boone Center for the Family was established at Pepperdine University in 1996 as a resource to churches and communities on marriage and family life issues. The Boone Center provided psychoeducational presentations and connected churches, schools, and communities with marriage and parenting resources. Director Dr. Dennis Lowe; his wife, Dr. Emily Scott-Lowe; and Associate Director Sara Jackson traveled locally and around the country providing helpful relationship information to couples and parents.
In the fall of 2004, a Pepperdine University undergraduate student sent an email to Dr. Dennis Lowe saying, "You have great resources for me once I get married and have a family, what about for my relationships right now?" This idea prompted Dr. Lowe to actively pursue an outreach to young adults. A year later, in the fall of 2005, the first "Healthy Relationship Initiative" event was hosted at 10 p.m. on the Malibu campus of Pepperdine's Seaver College in Elkins Auditorium, which seated 350 students. Faculty members Robby and Regan Schaffer were slated to talk about realistic expectations for marriage. More than 700 students showed up for the event, and the line to get in Elkins snaked across the main campus. The Boone Center for the Family had obviously touched a nerve.
The outreach continued to develop, and each new offering was met with enthusiasm and interest. The program became "Relationship IQ" in 2006, and a website of resources for young adults was introduced. In 2008 Hannah Parmelee began focusing full time on Relationship IQ as the first Relationship IQ Program Director. The ministry continued to grow and develop new facets and offer new material.
The students of Pepperdine University continued to enthusiastically attend events; Pepperdine faculty and staff served more and more as speakers and mentors, and gradually Relationship IQ grew to be an important part of the culture at Pepperdine University. We often overhear New Student Orientation leaders tell incoming students: "You have to go to rIQ stuff—it is the best."
Other departments on campus now talk about relationship issues as part of their normal programs. The Pepperdine community is becoming more focused on relationships and more aware of the need to work intentionally toward making them healthy. We've seen amazing transformation, healing, and redemption in the lives of students.
The Boone Center's ability and willingness to go where the Lord has lead over the years has produced a program that blesses Pepperdine and all those it touches. The development of Relationship IQ continues to blossom under the current leadership of the Boone Center for the Family Executive Director, Dr. Kelly Haer, and the Relationship IQ Assistant, Dr. Dori Lansbach.
The Boone Center for the Family is excited to share this program with you and help you custom fit it to your school, church, or organization. It is exciting to see what God has done at Pepperdine University. We are eager to see what He does through you.