Adam and Kelly Haer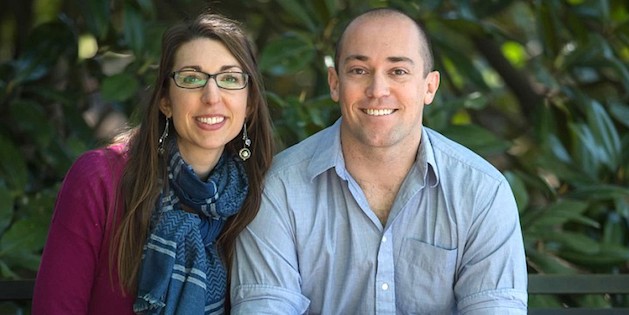 Request a Speaker
Biography
Adam and Kelly speak together about single adults in the church. While the number of unmarried Americans is higher than ever and still growing, the number of singles who fill the pews of churches is on the decline. Thus, it is vitally important for churches to know how to understand and connect with a diversity of single adults -- including those who have never married or are single again through divorce or death. Adam and Kelly bring clarity to the challenging dynamics faced by singles -- including questions of identity, belonging, ambiguity, and getting unsingle -- and how these challenges can become a crucible for spiritual growth and maturity in Christ. Adam and Kelly also address practical ways churches can care for and integrate singles into the fabric of their congregations.
Kelly Haer, PhD, is the Director of the Relationship IQ Program for the Boone Center for the Family at Pepperdine University. Kelly earned her PhD from Saint Louis University and her MA in Counseling from Covenant Theological Seminary. She worked as a Licensed Professional Counselor (LPC) and taught at Covenant Theological Seminary and Maryville University, before moving to California to teach at Pepperdine and eventually join the staff of the Boone Center. Prior to living in California, Kelly served her local church network in St. Louis as an advocate for singles and liaison between church leadership and the unmarried, as well as a frequent presenter on singles' issues. Her passion remains helping singles and churches navigate ambiguity and foster belonging.
Adam Haer earned his MA in Philosophy of Religion and his MA in Spiritual Formation & Soul Care from Talbot School of Theology. As a spiritual director, he listens to people talk about where they are noticing God in their lives, offering compassion, companionship, and prayerful reflection. While a single person, Adam served the community by producing singles events and gatherings. He remains passionate about helping singles connect with each other, the broader church community, and, especially, God.
Adam and Kelly live in Santa Monica, CA, and attend Risen Church Westside.
Speaking Topics
Soul care for singles
Helping singles cope with ambiguous loss
Incorporating singles into the life of the church
Helping singles navigate pain and joy in their relationships
Contact Us
Pepperdine University
24255 Pacific Coast Hwy
Malibu, CA 90263-4771
Work: 310.506.8551
Email: kelly.hear@pepperdine.edu