Charlene Underhill Miller
Request a Speaker
Biography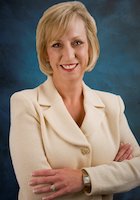 Dr. Charlene Underhill Miller is a licensed psychotherapist with a marriage and family therapy practice with offices most recently in Malibu and Santa Monica and now in San Juan Capistrano and consults online. In her 30-year practice, Dr. Miller offers special expertise to individuals, couples, and children dealing with issues such as sexual abuse, trauma, eating disorders, and relational difficulties. She is a frequent and popular speaker on parenting and relational issues, helping creatively manage daily situations with insight and humor.
Along with her practice, Dr. Miller helped found the Wellness Center at the Boys & Girls Club of Malibu, serving all four of Malibu's public schools—supporting students and families, teachers and administrators and helping to create social and emotional wellness one child at a time. Along with creating preventive programs for the schools, Dr. Miller supervises masters and doctoral level students who are training and providing services at the Wellness Center. She has served as the Director of the Wellness Center since 2017 and will transition into the role as Chair of the Wellness Center Advisory Board in 2018.
Dr. Miller has been an adjunct faculty member at Pepperdine University's Graduate School of Education & Psychology since 2000. She also has taught at Fuller's School of Psychology and Azusa Pacific University's Graduate School of Psychology.
In addition to her psychotherapy and teaching, Dr. Miller provides case consultation to fellow professionals and is an active member of the community, volunteering at mental health clinics, her church, schools, and children's sports teams. She is an ordained elder in the Presbyterian Church of the USA.
Dr. Miller appeared in 2010 on A&E's top-rated program, Hoarders, as the mental health professional working with hoarders who have suffered from trauma. She is a contributing author to the 2013 book Stuff Your Face or Face Your Stuff.
Dr. Miller earned masters and doctoral degrees in Marital and Family Therapy from the School of Psychology at Fuller Theological Seminary and has a B.A. in psychology from UCLA.
Dr. Miller is the mother of a 16-year-old son, stepmother of two adult children, and wife of John Miller, a former pastor who serves as Vice President of Philanthropy and Chief Development Office of the Mission Hospital Foundation with St. Joseph Health. Along with their two black Labradors, Jack and Wayne, and black cat, George, the Millers now make their home in San Juan Capistrano, California.
Contact Us
Charlene Underhill Miller, PhD
Individual, Marital & Child Psychotherapy
PO Box 302
San Juan Capistrano, CA 92693
310.576.0883