Purchase Relationship IQ Curriculum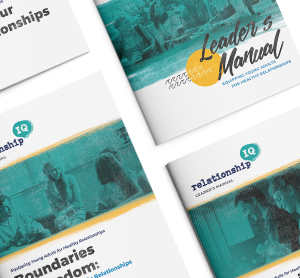 The Relationship IQ curriculum helps academic institutions, campus ministries, churches, and other organizations talk with young adults about relationships. Young adults report the blend of Christian theology and psychology refreshing and approachable.
Each Relationship IQ module has material for one large group presentation and six weeks of small groups. The lessons are easy to lead, very interactive, and highly relevant and applicable to young adults.
Purchase Newest Modules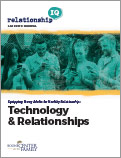 Technology & Relationships
Learn how technology is affecting young adults and their relationships differently than it has for past generations. Discover how you can help them use technology wisely and guide them to the life-giving relationships God intended.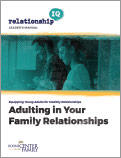 Adulting in Your Family Relationships
Help young adults make the transition from being a child to an adult in their family by exploring how memories, birth order, and their parents' perspective have shaped family dynamics. (Newest module not included with the Relationship IQ Leader's Manual.)
Purchase Original Modules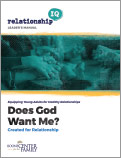 Does God Want Me?
Help young adults discover a vibrant, joyful relationship with God. Young adults will learn that God wants them to know Him and gives them identity, value, and purpose.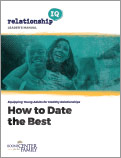 How to Date the Best
Young adults deeply desire to know how to start, end, and be in healthy romantic relationships. Your young adults will find confidence and peace while they date!
Intentionally Friends
Are your young adults stuck in shallow, non-supportive friendships? Help young adults learn to bring out the best in their friends and become the friend they want to be.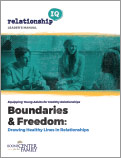 Boundaries and Freedom
Teach your young adults how to identify and enforce healthy boundaries, avoid boundary violations, and live healthier lives.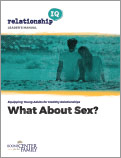 What About Sex?
Guide young adults through the process of understanding God's good gift of sexuality, how our brains respond to sexual activity, cohabitation, relational impacts of sex, managing sex drives, pornography, sexual addiction, and God's healing and redemption.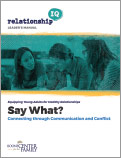 Communication and Conflict
Communicating well helps young adults in friendships, connecting with their families, and even life skills such as applying for college or job interviews. Help young adults sharpen their communication and conflict skills by learning how to say what they mean, tell the truth, and listen well.
Just Released – Presentation Slide Decks
RelationshipIQ Single-Session Slide Decks
Ready-to-go slide decks perfect for leading small and large groups alike that correspond to the single-session presentations found at the beginning of each rIQ module. Available individually for each of our eight curriculum modules or at a discounted bundle price for the slide decks that correspond to the original 6 modules. Each slide deck is a wide-screen (16:9), visually-rich and engaging PDF that can be presentated in a PDFs full screen mode.
Bundle Purchase Options
Relationship IQ Leader's Manual
Includes:
Leader's Guide
The Leader's Guide lays the foundation for why this material is critical, how to interact with young adults, how to lead the material, and how to start a Relationship IQ program and run events.
Six Original Relationship IQ Modules:

Does God Want Me?
How to Date the Best?
Intentionally Friends
Boundaries and Freedom
What About Sex?
Communication and Conflict
2-Day Training + Leader's Manual
Includes:
2-Day Training (Online in 2020)
NOTE: Previously $450, Now Only $250!
Leader's Guide
The Leader's Guide lays the foundation for why this material is critical, how to interact with young adults, how to lead the material, and how to start a Relationship IQ program and run events.
Six Original Relationship IQ Modules:

Does God Want Me?
How to Date the Best?
Intentionally Friends
Boundaries and Freedom
What About Sex?
Communication and Conflict