What Elite Athletes Can Teach Us About Emotional Health: The Difference Between Performance-Based and Purpose-Based Identity
Watch the on-demand live Q&A with Dr. Benjamin Houltberg, Director of Research at the USC Performance Science Institute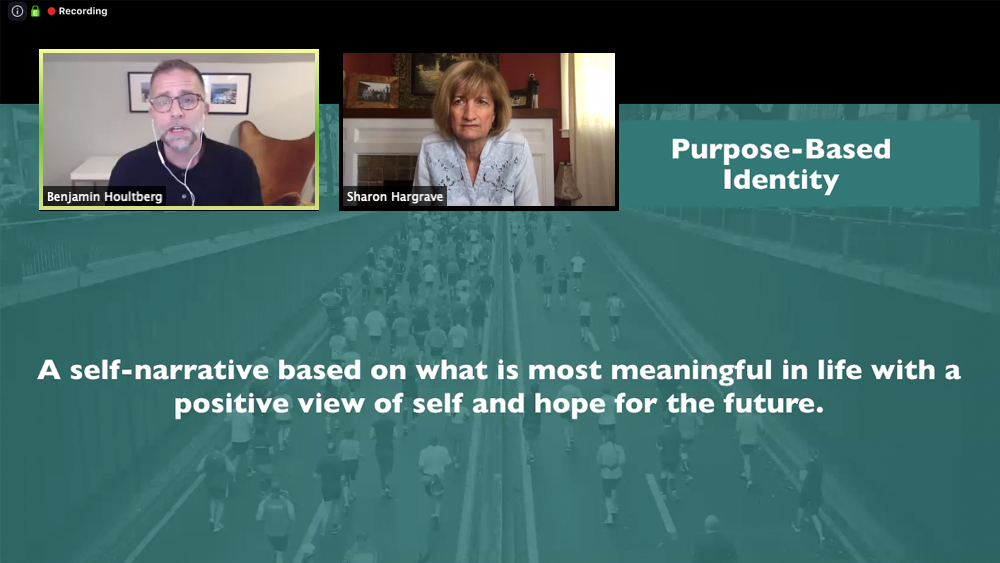 Adults, young adults and children are facing loss of what many feel they are defined by — jobs and athletic competitions — due to Covid-19.
But, while the loss of a job or athletic competition can shake us emotionally, there are definite personal and support strategies for maintaining emotional health during this loss.
In the second of a five-part webinar series on "Coming to a Place of Peace" during Covid-19, Dr. Benjamin Houltberg of the USC Performance Science Institute shared insights he's studied while working with elite coaches, athletes and business leaders.
"It can wreak havoc on people's health," said Dr. Houltberg.
"There is a grieving process to this," Dr. Houltberg explained. "This loss of hopes and dreams — something beyond your control takes this away."
Interviewed by Sharon Hargrave, Executive Director of the Boone Center for the Family, and asked questions by a live audience of nearly 100 participants, Dr. Houltberg shared his personal story of reframing his self-narrative after eight stress fractures during his own elite running experience. Watch the on-demand recording here.
Dr. Houltberg is Director of Research at the USC Performance Science Institute, an international consultant with elite coaches and athletes, and is a founding member of Hope Sports (a nonprofit organization that takes teams of athletes on short-term service trips to Mexico, Panama, Costa Rica, and the Dominican Republic — in their first year, over 200 professional and Olympic athletes participated on teams that built 11 houses, each in one weekend).
Dr. Houltberg, who related how much of his identity used to be based on his athletic performance, had to retrain himself to focus on his value as an individual. This was quite a change from his previous self-narrative focused around training and competition.
But, just as he has consulted with Olympic athletes and business CEOs, Dr. Houltberg explained the importance of building your identity around what has the most meaning in your life.
And this is true whether you are an Olympic athlete or not an athlete at all.
"We are unconditionally loved by God," he said. "That transcendent purpose has gotten people through horrendous times."
Watch the full interview and Q&A on-demand to hear more of Dr. Houltberg's advice, studies and learnings.