RelateStrong | Training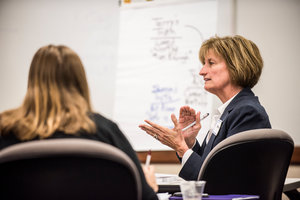 Be Transformed Within
Gain Relationship Tools to Share
Both mental health professionals and lay leaders facilitate RelateStrong groups within academic institutions, churches, and Christian organizations around the world. The groups are educational (not therapeutic) by design, so while leaders benefit from a psychological background, it is not a requirement. Some leaders co-facilitate with their spouse, which is encouraged.

The power of the RelateStrong | Training is two very dynamic experiences happening simultaneously. While learning how to become a stronger leader, the participant gains insight into understanding and helping others. The training gives the leader simple but profound skills to use in ministering to others with family, work and relationship issues.


Registrants of RelateStrong | Training receive two RelateStrong manuals:
Regardless of your background, the RelateStrong | Training will teach you to understand the dynamics of the information and how to apply it to a group setting. RelateStrong material has been taught successfully by both professionals and lay leaders. Some facilitators are Licensed Marriage and Family Therapists or Licensed Professional Counselors, while others are lay leaders who are competent in the material. All RelateStrong groups are considered relationship education and not therapy.
Group leaders can then bring the program back home to cover the following topics:
Getting To Know Our "Us-ness"
Learning The Four Steps
Practicing Problem-Solving
Recognizing Our Personality Differences
Using Our Spiritual Gifts
Visioning "the New You" and "the New Us"