RelateStrong Program Overview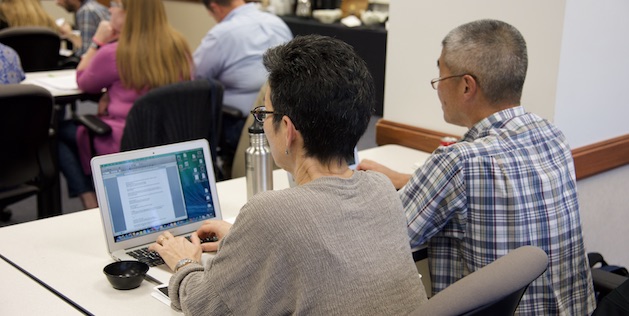 RelateStrong will transform the leader within while providing training and resources to help couples and individuals build stronger, healthier relationships.

RelateStrong prepares leaders to facilitate small-group discussion sessions within their churches, universities and nonprofits to help build stronger, healthier relationships. RelateStrong is built on a foundation of theology and Restoration Therapy's Pain & Peace Cycle that effectively defines identity and safety patterns, while empowering emotional regulation and mindfulness for behavioral change.
The program is designed to work with either couples or individuals, and offers a comprehensive live training and supplemental curriculum.
RelateStrong | Training
Those interested in leading RelateStrong groups participate in a two-day training at Pepperdine University in Malibu, California. Participants learn the curriculum in an interactive and interpersonal format, working through the key learning objectives themselves to experience firsthand the benefits of the program for their own relationships.
RelateStrong benefits for your entire group:
New insights into marriages, couples, relationships, and individual selfs
Healing and increased understanding in the most important relationships can contribute to healing and understanding in all relationships
New intimacy and growth in relationships can occur through greater understanding of reaction patterns, fears, and other individuals' pain
A new sense of empowerment and freedom as to how you can affect change in your relationships and interactions
Exploration of similarities and differences in personality and spiritual gifting provides another rich avenue for deeper understanding and appreciation
Learn how to set healthy boundaries through improved communication