RelateStrong Program Overview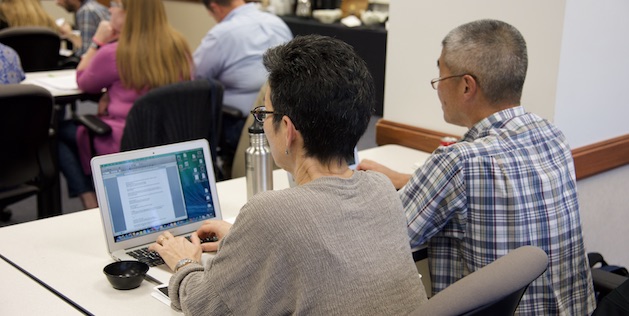 RelateStrong is a small group experience for couples or individuals, most often facilitated for 1.5 hours each week for 9 weeks — however, many groups adapt the structure to meet their individual needs.
Following a RelateStrong | Training, leaders will receive two RelateStrong manuals unique to the two groups they will now be equipped to lead:
The RelateStrong | Couples manual for specific guidance on leading groups of married couples — most often four couples to a facilitation group.
The RelateStrong | Individuals manual for specific guidance on leading individuals — most often six individuals to a group.
Regardless of your background, the Boone Center training seminar on RelateStrong will teach you to understand the dynamics of the information and how to apply it to a group setting. RelateStrong material has been taught successfully by both professionals and lay leaders. Some facilitators are Licensed Marriage and Family Therapists or Licensed Professional Counselors, while others are lay leaders who are competent in the material. All RelateStrong groups are considered relationship education and not therapy.
Many leaders co-facilitate with their spouse, which is encouraged.
The recommended group size — four couples or six individuals — is ideal to allow time to interact and discuss the material. Prior to beginning their own group sessions, leaders attend a RelateStrong | Training.
Group leaders can then bring the program back home to cover the following topics:
Getting To Know Our "Us-ness"
Learning The Four Steps
Practicing Problem-Solving
Establishing Boundaries
Recognizing Our Personality Differences
Using Our Spiritual Gifts
RelateStrong benefits for your entire group:
New insights into marriages, couples, relationships, and individual selfs
Healing and increased understanding in the most important relationships can contribute to healing and understanding in all relationships
New intimacy and growth in relationships can occur through greater understanding of reaction patterns, fears, and other individuals' pain
A new sense of empowerment and freedom as to how you can affect change in your relationships and interactions
Exploration of similarities and differences in personality and spiritual gifting provides another rich avenue for deeper understanding and appreciation
Learn how to set healthy boundaries through improved communication