RelateStrong Mission & History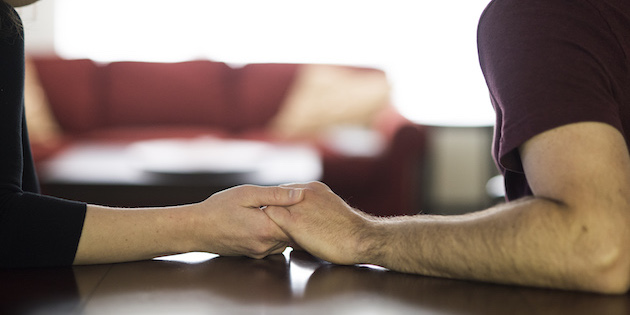 Mission
RelateStrong is committed to helping couples and individuals develop valuable relationship skills that will dramatically and positively impact the way they interact with their spouses, families, friends, co-workers, and within the Body of Christ.
History
RelateStrong (originally known as MarriageStrong) began in August 2008 at Fuller Theological Seminary with the mission of helping seminary students prepare their marriages for a life of leadership and service. Committed to helping couples understand their own issues in dealing with conflict, personality differences, and spiritual gifting, the program was designed to enhance the marital relationship, effectiveness in leadership and service, and life satisfaction. These positive outcomes help guard against burnout, unrealistic expectations, and feelings of inadequacy and loneliness that often exist in leadership marriages.
Since August of 2008, the program has been implemented on other academic campuses, in overseas programs, and with multicultural focuses. RelateStrong has grown beyond the seminary setting to now include churches, Christian organizations, and other leadership venues. The material has been translated into Spanish, Korean, and Chinese and has expanded to include both RelateStrong | Couples and RelateStrong | Individuals.

Psychology foundation
RelateStrong is built on the principles of Restoration Therapy, a therapy model developed by Terry Hargrave, PhD and Sharon Hargrave, LMFT. The model integrates sound psychological concepts with solid theological principles and teaches current therapeutic practices including self-regulation, attachment and mindfulness. This model especially helps those in ministry leadership to regulate and do conflict well with their spouse, as well as with the people they lead and serve. In addition, leaders will understand the destructive responses they receive from others and learn how navigate those interactions with calmness. The Restoration Therapy model is taught to therapists and in academic institutions around the country.
Biblical foundation
RelateStrong and the Restoration Therapy Model are reinforced in their power and effectiveness by the application of scripture. The concept of taking off the "old self" and putting on "the new self" taught in Ephesians, Colossians, I Corinthians and Romans gives new resource for learning to cope effectively. Verses such as Ephesians 4:22-24 which states, "You were taught, with regard to your former way of life, to put off your old self, which is being corrupted by its deceitful desires; to be made new in the attitude of your minds; and to put on the new self, created to be like God in true righteousness and holiness" challenges couples to live out the righteousness and holiness of God within the context of their own marriage, family, and other close relationships in work and ministry.